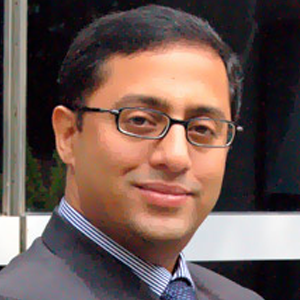 Sukanti Ghosh is Senior Director, APCO Inc. and former Managing Director (and full-time director) of APCO Worldwide in India. Reporting to the Chief Executive of the firm, Mr Ghosh helped APCO Worldwide assume a leadership position in the public affairs and strategic communications spaces in India before relocating to the United States in 2016, where he leads on two strategic business initiatives. He has previously served as the Asia lead for APCO's Responsible Business Committee and has been part of APCO's global healthcare leadership team.
Mr. Ghosh was also a part of the team that shaped and executed the global communications and relationship strategy for the Government of Gujarat for the Vibrant Gujarat Summits in 2011 and 2013, which won several international awards; and the global investment summits of the Government of Madhya Pradesh in 2012 and the Government of Punjab in 2013. Mr. Ghosh was unanimously nominated by the US Consulate in Mumbai, the US India Business Council and AmCham to moderate the interactions between the leadership of US companies in India and the Chief Minister of Maharashtra and the Industries Minister of Madhya Pradesh during the 'Make in India Week' engagements in India in 2016.
Mr Ghosh recently joined the Board of Directors of CHILDREN AT RISK (https://childrenatrisk.org/), a Texas based 501(c)(3) non-profit organization that focuses on the well-being of children and educates legislators on key children's issues – human trafficking, food insecurity, education and parenting. Between 2015-2016 he also served on the National Executive Board of the American Chamber of Commerce (AmCham) in India (two terms) and was its (Vice Chair and then) Western Region Chair. In Houston, Mr. Ghosh is also a part of the strategic advisory group at TMCx – the Texas Medical Centre incubator and accelerator, and a mentor at Station Houston. He has been a jury member for the Bronze Quill Awards at IABC Houston and Tulsa, the CSR Health Impact Awards in India, and the prestigious Public Affairs Asia awards for the 10th year running.